Logistics and Supply Chain Trends To Expect in 2023
Jun 02, 2023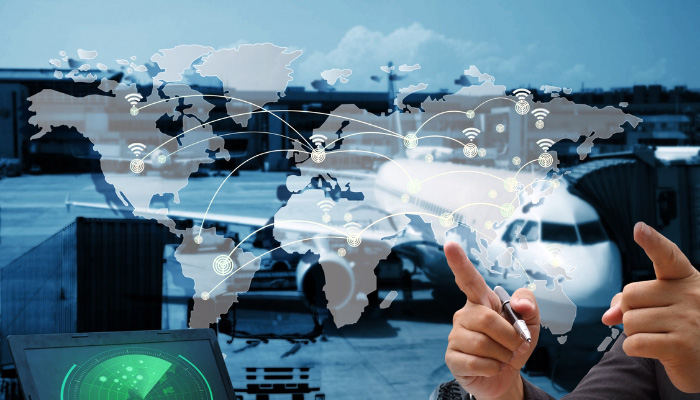 Logistics and Supply Chain Trends To Expect in 2023
Cargo shipping remains challenging during Covid-19 facing cargo delays, port shutdowns, and labor shortages. This article will take a closer look at some of the most important logistics and supply chain trends for 2023. We'll also discuss how you can prepare for these changes and stay ahead of the competition.
Integrating Flexible Contracts
You'll want to keep an eye on flexible contract freight forwarding in 2023. This trend is quickly gaining traction as companies look for ways to reduce their fixed costs and become more agile in light of changing demand.
With flexible contract freight forwarding, you can replace more of your traditional fixed cost base with variable costs. This gives you the flexibility to ramp up or down your operations as needed, which is essential in today's volatile market.
If you're considering engaging a reliable freight forwarder in China, ABL Logistics is your top choice.
Preparing for New Risk Events
As a logistics manager, you know that unexpected events can happen anytime and throw your operations into disarray. For example, a natural disaster like a hurricane or earthquake can halt production and disrupt shipments.
That's why it's crucial to be prepared for risky events and have a backup plan. This might include ordering extra parts and supplies well in advance so you're not caught off guard if an event does occur.
Being prepared for risk events is one of the most important things you can do to ensure the smooth operation of your supply chain. By partnering with freight forwarding agents like ABL Logistics, you'll be able to minimize disruptions and keep your business runn
ing smoothly.
Moving to Last-mile Delivery Solutions
You may have heard about the move to last-mile delivery solutions. What this means is that retailers are looking for ways to get their products to the customer as quickly and conveniently as possible. That might mean using drones, robots, or even self-driving cars.
With so much competition in the retail market, it's more important than ever to find ways to streamline the supply chain and deliver products faster and more efficiently. That's why you're going to see a lot more of these last-mile delivery solutions in the years to come.
Increasing Inventory Reserves
You should expect to see a rise in inventory reserves in 2023. That's because companies are realizing that they need to be prepared for any eventuality. The days of just hoping for the best are long gone, and businesses are now taking a more proactive approach to managing their inventory.
Why the shift? There are a few reasons. For one, the economy is more volatile than ever, so businesses can no longer afford to take chances. And with technology becoming more and more sophisticated, companies have to be prepared for disruptions that could occur at any time.
Focusing on Return Supply Chain Management
As we move into 2023, one of the big trends you're going to see is a focus on return supply chain management. What does this mean? Basically, companies are going to be looking for ways to cut down on the amount of returns they have to process.
There are a few reasons for this. For one, it's expensive to process returns. Not only do you have to handle the product itself, but you also have to deal with the customer's satisfaction issues. And then there's the fact that returns can impact your bottom line in a big way.
Greater Focus on Sustainability
It's no secret that sustainability is becoming more and more critical to businesses and consumers alike. In 2023, we will see even more focus on sustainable practices in the supply chain and logistics industry.
Companies will look for ways to reduce their environmental impact, from sustainable sourcing materials and using more renewable energy to creating closed-loop systems that recycle and reuse materials.
Forward-thinking logistics providers will be prepared for this trend by implementing sustainable practices into their own operations. So if you're looking for a partner who can help you go green, look for a company with a strong sustainability policy like ABL Logistics.
Working with Flexible & Resilient Third-party Logistics
It's important to work with a Third-party logistics (3PL) provider that is flexible and resilient. A 3PL should be able to quickly adapt to changes in the market and be able to handle any challenges that might come their way.
They should also have a strong infrastructure in place so that they can handle surges in demand. In other words, they should be able to scale up or down as needed, without any problems.
You'll also want to make sure that your 3PL is reliable and has a good track record. The last thing you want is for your business to be impacted by downtime or service disruptions.
ABL Logistics – Your Trustworthy Freight Forwarder In China
Supply chains can be a company's strength or weakness, depending on how companies choose to utilize their partnerships with their logistics partner. A good logistics partner can help expansion and growth, assisting companies in navigating choppy waters and unexpected hurdles like congestion at ports, pandemic flare-ups, and delays in critical parts of the supply chain.
At ABL Logistics, our mission is to provide our customers outstanding freight services globally, facilitating their success and furthering trade from China.
Contact us today to see how we can help move your business forward in 2023.
Why Choose ABL Logistics for Your Inland Transportation?
Single Point of Contact: You don't need to get in touch with multiple carriers. We do all the work for you as we have an extensive and flexible global logistics network.
Simplified Billing Process: When booking Inland Transportation with ABL, you won't get separate bills, but everything will be included in one invoice, improving your ease of use.
Cost-efficient Solutions: We minimize your transportation costs more efficiently and cost-effectively by consolidating multiple partial shipments into one full shipment.
We also use intermodal shipping to save you money. E.g. rail transportation is considerably cheaper than trucking, but a unique combination of these two can help you stay on time and a budget.
Door-to-door Services: With ABL, you can book your cargo from warehouse to warehouse and ensure flexible and transparent end-to-end logistics.
Free Warehousing Services: If you are shipping from China to countries worldwide, you can store products in our warehouses in different cities in China and thus drastically reduce transport costs. ABL makes sure that the operation of our warehouse is safe.
Time-saving Process: Covering truck, rail, and barge, our inland logistics services aim to get your shipments to their final destination with fewer handovers and a simple end-to-end approach.
Environmentally-friendly: Sustainability is essential for our customers and us. ABL team is focused on sustainability and developing logistics solutions to limit our impact on the environment.
How to Get An Inland Transportation Quote?
Contacting a freight broker is the best place to start when looking for prices or quotes for inland transportation. A freight broker will have access to a wide range of carriers and can help you find the best price for your shipment.
Once you've found a broker, the next step is to provide as much information as possible about your shipment, which includes the weight, size, and destination of your cargo. The more information you can provide, the better your broker will be able to match you with a carrier that's a good fit for your needs.
If you need information on Inland Transportation Price, please consult ABL for the inland freight rates.
How can ABL Logistics help me with Inland Transportation services?
ABL Logistics can help you with inland transportation services that can get your goods where they need to go, quickly and efficiently. We have a wide network of carriers that we work with, so we can find the best solution for your needs.
We understand that every business is different, so we offer a variety of options for inland transportation services. We can help you with trucking, rail, and barge services, so you can choose the option that's best for your business.
We also offer a variety of value-added services to help make your logistics process easier. We can help you with customs brokerage, cargo insurance, and more. So if you're looking for a logistics partner that can provide inland transportation services, ABL Logistics is the company for you.
Final Thought:
Using a freight expert right from the start saves you expensive follow-up costs for any possible damage to the goods. You also avoid problems and unnecessary surprises during transport.
If you're looking for a reliable and efficient way to move your goods, consider using inland transportation. We can help you get your products from China to anywhere they need to go, quickly and affordably. Contact us today to learn more!