Top 10 Freight Forwarding Companies in China
Jun 06, 2023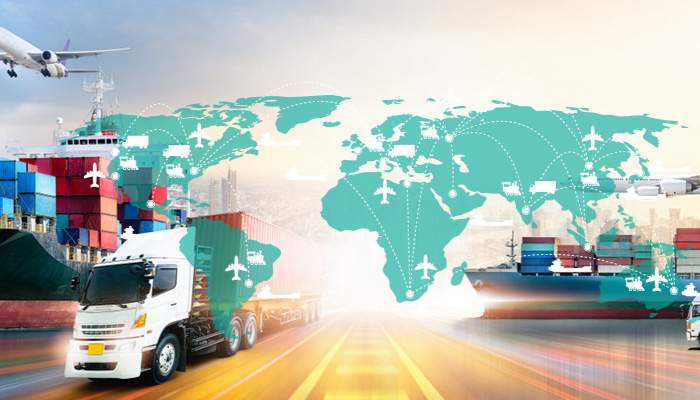 You're looking for a reliable freight forwarder to help you move your goods from China to your desired destination? But with so many options to choose from, how do you know which one is right for you?
Don't worry, we're here to help. We've compiled a list of the 10 best freight forwarders in China, so you can rest assured knowing your cargo is in good hands.
Here are the 10 best freight forwarders in China, based on our expert opinion:
1. ABL Logistics
ABL Logistics' freight transportation services deliver you a competitive advantage through our advanced capabilities, high flexibility, and proven processes. After more than 15 years as an international freight forwarder from China, ABL has demonstrated its capabilities for sea, air, rail, and express shipping, among others.
ABL's flexibility comes from years of experience hailing many different types of products with high seasonality. With in-depth industry knowledge, ABL is capable of navigating complex transportation problems to deliver peace of mind for their clients.
Pros:
One-stop logistics services provider in Guangzhou, China
Efficient shipping and delivery services from China to worldwide
Sea, air, rail transport, express airfreight, and Amazon FBA shipping
Provide services from sourcing to pick-up to door-to-door delivery
Reputable and trustworthy logistics provider in the industry
Free warehousing services in China
Trial shipments are available
Cons:
Sales representatives are mainly good at English
Delivery might be slower during the peak season
2. Global Link
Global Link is a dynamic freight forwarding company with a strong track record in global supply chain logistics – delivering goods for over 20 years. They offer personalized service to every one of their customers, fulfilling their needs by providing them with effective shipping and logistics services.
Pros:
Located in Shenzhen, China
Sea, air, rail and road transport services
Ships to over 40 countries
Experienced logistics provider in the industry
Cons:
Their Website do not provide much informations about shipping process and pricing.
3. Yusen Logistics
Yusen Logsitics China provide a wide variety of services for companies looking to grow or solidify their market presence. Our core services include international air and ocean freight forwarding, warehousing and distribution, and supply chain solutions, etc.
Pros:
Responsible and reliable logistics partner
Air, ocean, road, rail transport, intermodal & multimodal, cold chain logistics
Shanghai headquater; Fuzhou, Xiamen, Wuhan, Zhengzhou, Qingdao, Dalian Branch
Cons:
A bit time-consuming contract.
4. Kerry Logistics
Kerry Logistics is a global 3PL with a highly diversified business portfolio and the most robust coverage in Asia. They offer a broad range of supply chain solutions from international freight forwarding (air, ocean, road, rail, and multimodal) to cross-border e-commerce to last-mile fulfillment.
Pros:
Based in Hong Kong
Reliable and friendly services
Reasonable prices
Air, sea, land freight, industrial project logistics,etc
Multilingual professionals around the world
Support sourcing, manufacturing & distribution activities in multiple countries
Cons:
Cannot become more flexible to delivery competitive advantage as small companies do.
5. TJ China Freight
TJ China Freight is an NVOCC company in China dedicated to providing clients with cost-effective and efficient transportation solutions for their FCL/LCL shipping and AIR cargo.
Pros:
Located in Shenzhen, China
Sea, air, rail freight, express, and Amazon FBA shipping
Premium and verified logistics provider
Cons:
A bit time-consuming contract.
6. Longsun Intertrans
Longsun Intertrans has been engaged in the international freight forwarding business in Chin since 2000, and delivers import and export services, covering multi-modal transportation. Head Quarter is located in Shanghai.
Pros:
Located in Shanghai
Ocean, air, and land freight
Competitive pick-up / delivery charge
Cons:
Lacks essential details, including what they do.
7. FBASZ
FBASZ is changing Amazon forwarding services by putting sellers first. They are a turnkey solution for Amazon sellers looking to save money and time by outsourcing shipping services to China. We offer full-service inspection, prep, and freight forwarding services in China and the United States.
Pros:
Based in Shenzhen, China
Mainly a Amazon FBA freight forwarder
Air, sea freight forwarding, express shipping
Premium logistics service provider
Cons:
Lacks essential details, including what their services cover.
8. Worldcargo
Worldcargo specializes in international freight shipping from china to the whole world. Whether it's containers, project cargoes, heavy equipment, units, or breakbulk, they can meet all your shipping needs! Their cargo shipping services include air freight, ocean freight, courier service, and customs clearance.
Pros:
Situated in Shanghai, China
Air and sea freight, courier service, and customs clearance
Reliable, friendly, and supportive services
Cons:
Lacks essential details, like what additional services are.
9. Everglory Logistics
Everglory Logistics is led by an experienced team of owners and managers who have been in the industry for decades and have successfully delivered logistics solutions for companies of all sizes.
Pros:
Branch locations: Shanghai, Qingdao, Ningbo China
Air and sea freight shipping service
Moving cargo under their own contracts
Cons:
Service is not comprehensive.
10. Hada
Hada is a first-class international freight forwarding company and an NVOCC approved and authorized by the Federal Maritime Commission (FMC) of the United States and the Ministry of communications of China.
They are committed to providing customers with professional container and bulk cargo transportation services, including supply chain management, contract logistics, cargo warehousing, distribution, and land transportation.
Pros:
Located in Shanghai, China
Trusted NVOCC freight forwarding company
Cons:
Only for ocean freight shipping.
Tips for Working With a China Freight Forwarder
When you're looking for a freight forwarder to work with, there are a few things you need to keep in mind. Here are a few tips:
1. Do your research.
Make sure you go with a company that has a good reputation and that is licensed and insured.
2. Check out their website.
A good freight forwarder will have a user-friendly website with all the information you need.
3. Ask for references.
A reputable company will be happy to provide you with references from past clients.
4. Get quotes from several companies
Get quotes from several companies and compare them. Don't just go with the first one you find.
5. Read the contract carefully
Before signing it. Make sure you understand everything that's included in the agreement.
Working with a freight forwarder can be tricky, but if you do your homework and choose a company that you can trust, it can be a very beneficial relationship for both of you.
Things to Avoid When Choosing a China Freight Forwarder
When it comes to freight forwarding, it's important to do your homework. There are a lot of companies out there, and not all of them are created equal. So how do you choose the right one for your business?
Here are a few things to avoid:
1. Don't choose a freight forwarder just because they're the cheapest. As with anything else, you get what you pay for.
2. Don't choose a freight forwarder based on their location. Just because they're based in that city doesn't mean they're the best option for your business.
3. Avoid freight forwarders that are unwilling to provide references or testimonials. A good freight forwarder will have nothing to hide and will be happy to put you in touch with past clients.
Conclusion
When it comes to freight forwarding in China, you can't go wrong with any of the 10 companies on our list. They are all experienced, reliable, and affordable, and they will be able to get your goods where they need to go quickly and efficiently.
So if you're looking for the best freight forwarding company in China, be sure to check out our list. You won't be disappointed!