A Comprehensive Guide to Customs Clearance
Jun 06, 2023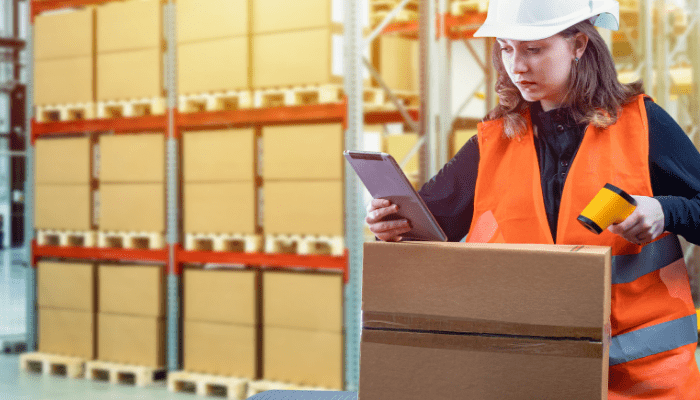 When it comes to importing or exporting goods, customs clearance can certainly be a daunting experience. However, having a solid understanding of this process and the steps involved can make it easier.
Having a comprehensive view of the process will help to make it less stressful and ensure that your parcels reach their destination successfully.
What is Customs Clearance ?
If you're looking to import goods into a particular country, you'll need to go through a process known as customs clearance. This is where border officials inspect your goods to make sure that they are compliant with the country's regulations.
The payment of taxes is one of the final steps of customs clearance, where you are required to pay any imposed taxes according to the contents of your parcels.
It's important to be familiar with the different aspects of this process before importing anything, as there may be taxes or duties that need to be paid. Once everything has been verified, your goods will be released and you'll be able to move forward with them.
Being aware of customs clearance will help ensure a smooth process when importing goods into a new country.
What is the Customs Clearance Process?
Here, we are providing you with a breakdown of the Customs Clearance Process, giving you an in-depth view from start to finish. We will cover the different steps involved, who needs to do it, what it is, and more, all to provide you with the necessary knowledge to successfully navigate the Customs Clearance Process.
1. Paperwork Verification
Before your shipment is allowed to cross the border, it is important to make sure that all the necessary paperwork is completed correctly. The customs officer will verify this, and the documents should list the shipper's details, the contact information for the receiver, the export date, and the airway bill number. Additionally, international shipments will require a commercial invoice in order to pass the customs clearance process.
2. Inspecting Goods and Verifying Payment of Taxes and Duties
When a shipment is sent to another country, a customs officer will inspect the goods to determine what fees, if any, will be applicable. This is based on factors such as the type and value of the goods, as well as any laws enforced by the importing country. If the value of the goods is above a certain threshold, the customs officer will verify that all taxes and duties have been paid.
3. Payments, Duties and Taxes
Customs will ask that they be paid if outstanding taxes and duties exist. There are two options for payment, with one being DDP (Delivery Duty Paid) and the other being DDU (Deliver Duty Unpaid). If your shipment is marked as DDP, then a payment of taxes and duties was already paid for. Brokerage, storage, delayed customs duty, and various fees may apply, which will affect the total shipping costs.
4. Release of Your Shipment
Once the necessary paperwork, customs duties, and taxes are taken care of and paid for, the shipment can be released. With the proper handling and payment of all applicable costs, the goods should be delivered swiftly and without issue.
When Should I File Customs Paperwork?
Your customs entry can be filed before cargo arrival, so your goal should be to clear customs before the goods arrive. This way, your cargo can be on its way shortly after it hits the airport or port. You can file with Customs as soon as the paperwork is ready. But, in the US, for instance, CBP won't process it for clearance until 5 days before arrival for sea shipments and, for air shipments, not until the airplane is "wheels up" and directly en route to the US.
If you're unclear about what's required, it's always best to contact a customs broker for guidance. They'll be able to help you navigate through the process and make sure everything goes as smoothly as possible.
How long does the Customs Clearance Process take?
To optimize the time it takes for customs clearance, all required documents should be prepared and ready to present to the customs officials. Depending on the product, country of origin, and country of destination, the time needed to clear customs can range from a few hours to a few days. Issues with the entry or inspections may additionally extend the time needed. The best way to quickly facilitate the customs clearance process is to offer the relevant documents and cooperate with the customs officials. By providing what is needed promptly and efficiently, customs clearance can be attained quickly.
How Much Does Customs Clearance Cost?
When it comes to customs clearance, one of the most common questions is, "How much does it cost?" Unfortunately, there's no easy answer to that question. The cost of customs clearance can vary depending on several factors, including the size and weight of your shipment, the type of goods you're shipping, and how complex the clearance process is.
But generally speaking, you can expect to pay anywhere from $50 to $200 per shipment. So it's important to factor in these costs when planning your shipping budget.
What is a Customs Broker?
A customs broker is someone who helps you get your goods through customs. They know the process inside out and have the contacts and knowledge to ensure everything goes smoothly.
A customs broker is your go-to person when it comes to clearing customs. They're there to help you every step of the way, and they'll make sure that your goods arrive in the same condition they left in.
What Services can Customs Brokers assist with?
Customs brokers can assist with a lot more than just getting your goods through customs. In fact, they can provide a wide range of services that will make the entire process smoother for you.
Some of the services that customs brokers can provide include:
Consulting on duty rates and finding ways to reduce them
Preparing documents such as commercial invoices and packing lists
Handling communication with customs officials
Arranging transportation for your goods
Getting customs clearance once your goods have arrived in the country
What Should You Look for in a Customs Broker?
When looking for a customs broker, it's crucial to find one with a lot of experience and knowledge in the field. But that's not all you should be looking for. Here are some other things to consider:
Does the customs broker have a good reputation?
Is the customs broker licensed and insured?
What kind of support and services does the customs broker offer?
How fluent is the customs broker in English? (or whatever your language may be)
What is the customs broker's fee schedule?
These are just some of the things you should keep in mind when choosing a customs broker. Trust is also important, so make sure you do your research and ask around to see if anyone has had a good experience with a particular customs broker.
Your Customs Broker in China – ABL Logistics
As a recognized Freight Forwarder in China, ABL Logistics has a dedicated international customs brokerage department that helps customers of our global freight forwarding services clear customs fast, at the lowest cost, and fully complies with all requirements. You're assured expedited cargo with our Customs brokerage experts. Ready to ship?