Guide: How to ship to Amazon FBA from China
Jun 06, 2023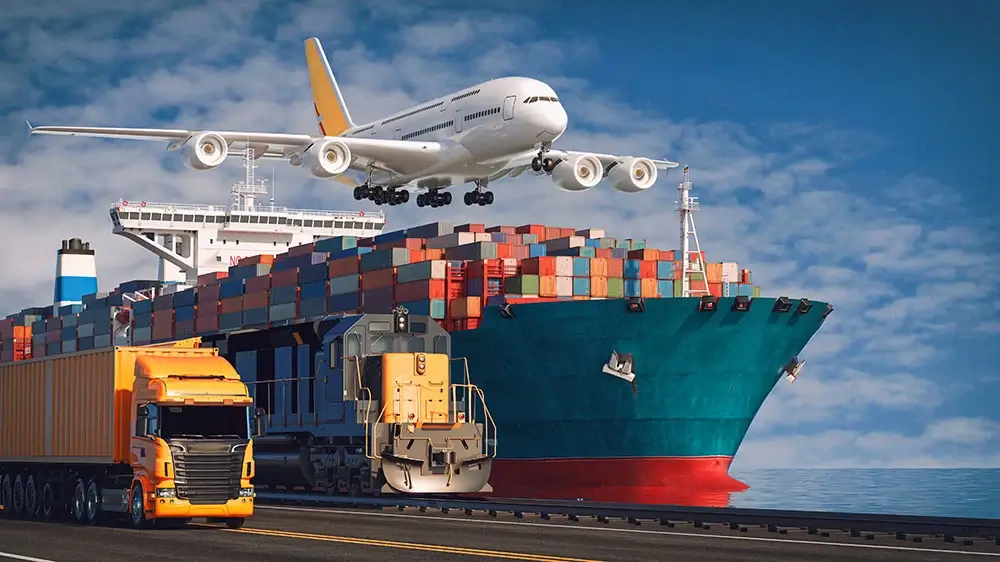 You've decided to start selling on Amazon. Good for you! Amazon is a great platform with a ton of potential. But before you can start selling, you need to get your products to Amazon.
And that's where shipping from China comes in. Shipping from China can be a bit daunting, but it's not as difficult as it seems. In this article, we're going to walk you through the entire process of shipping from China to Amazon FBA. We'll cover everything, from finding a China-based freight forwarder to shipping your products to Amazon. So let's get started!
Choose the Right Shipping Method
When shipping products from China to Amazon FBA, you have a few different shipping methods to choose from. Let's take a look at each one:
Sea Freight to Amazon FBA
The most commonly used method to ship goods from China to Amazon FBA is ocean freight. Amazon sellers who wish to ship their products from China to FBA in the most cost-effective manner prefer this method. Since shipping by ocean takes longer, this method requires early planning. With ocean freight, you can choose between FCL (Full Container Load) and LCL (Less Than Container Load), which saves you even more money because you can share a container.
Learn More about Sea Freight to Amazon FBA
Air Freight to Amazon FBA
Air cargo shipment is the finest decision technique for transporting huge measure of items at affordable prices. Also, it is perfect for wholesalers who require to rapidly fill their stock.
Choosing this alternative is useful over the long haul. If you are low on produce and require your items to continually in stock.
Using China Air Freight Forwarder is the best option when your cargo's weight is more than 200 KG and is more than 2 CBM.
We recommend that you always use a freight forwarder based in China when shipping air freight, as they can leverage their high-volume rates to get you a much lower cost than your China suppliers or if you tried to arrange the shipment yourself.
Learn More about Air Freight to Amazon FBA
Rail Transportation to Amazon FBA in Europe
Rail transportation is just accessible when delivering commodities to Europe from China. Cost and time are nearly equivalent to rail and sea transportation to the Amazon warehouses.
It takes around 30 days for the parcel from China to arrive at all Amazon Centers in Europe. The train is secure compared to ocean shipping.
Learn More about Rail Freight to Amazon FBA
Find a China Freight Forwarder
Now that you have an idea of what you're shipping, it's time to find a reputable China freight forwarder to get a quote. This is an important step, so you'll want to make sure you do your research. You can also consult your freight forwarder for available options if you are unsure which shipping method to use.
Ask around for recommendations, read reviews, and compare prices. Once you've found a good fit, be sure to communicate with them frequently, so there are no surprises along the way.
Run a Quality Inspection on Your Products
After your product is manufactured, the next step is to run a Pre-Shipment Inspection on them to ensure your products are produced to your and Amazon's standards. When you ship goods directly from China to Amazon FBA, you won't have the opportunity to inspect the product quality before they arrive at Amazon's FBA.
ABL Logistics recommends you arrange a quality control inspection while your goods are still in the factory.
Fortunately, these services are relatively affordable in China. When shipping with ABL Logistics, we offer the option of quality control services at your supplier's factory or in our warehouses.
Create an Amazon Shipping Plan
After you've sourced your products and got them verified for quality, it's time to prepare your Amazon Shipping Plan in Seller Central. This is where you'll tell Amazon how you're going to get your products to their warehouses. Here's a detailed guide on how to do that from Amazon.
Package and Label Goods Correctly for Amazon
The next step is to have your goods packaged to Amazon's standards.
Amazon has very specific requirements for shipping, and if you don't follow them, your items could be rejected.
Here are the basics: Each item needs its own barcode, and that barcode needs to be printed on a label attached to it. The label also needs to include the product's brand, product type, weight, dimensions, and UPC code.
China factories can follow simple instructions for putting labels on the product's packaging.
A quality control inspection can help you check whether the factory correctly labeled everything. However, when you need a more complicated process for FBA labelings, such as having multiple SKUs for different varieties or products needing kitting. A better option for these instances is to find China Freight Forwarder who can do FBA prep.
Get a Container Loading Check Inspection
Now it's time to get your container loaded and shipped to Amazon. But before you do that, you'll need to have a loading check inspection. This is to ensure that the goods are loaded correctly and that there are no damages.
The inspector will check the container for visible damages, and he or she will also weigh it to make sure that the weight is correct. Your China Freight Forwarder will need to be there during the inspection, so make sure they have all your paperwork ready.
Get Your Shipping Documents in Order
Now that you've gathered all your shipping documents, it's time to get them in order. This is where a lot of people fall down, because the process can be confusing. But don't worry, we're here to help!
First, make sure that your commercial invoice is accurate. This document lists all the items you're shipping, their value, and their specs. You'll also need a packing list, which just confirms that you're shipping the items listed on the commercial invoice.
The next document you need is the bill of lading. This is a legal contract between you and the carrier, and it outlines all the details of your shipment. Finally, you'll need a customs declaration form. This one is self-explanatory—it declares the contents of your shipment to Customs.
If you're feeling overwhelmed, don't worry! We can help you with all of these documents. Just reach out to theABL Logistics team and we'll walk you through the process step-by-step and clear the customs for you.
Track Your Shipment
Now that your shipment is on its way to Amazon, it's important to track its progress. This will help you ensure that it arrives safely and on time.
To track your shipment, you can use a tool like China Customs' Tracing System. This will allow you to see where your package is at any given time, as well as the expected delivery date.
If you're using an Air Express method like DHL or UPS, you can easily track your shipment using the tracking number that the shipper will provide to you.
You should also keep an eye on your email inbox for updates from Amazon about your order. They will let you know when your package has been received and when it has been shipped out to the Amazon warehouse.
You can also track your shipment through your reputable and established China Freight Forwarder.
What we can do for you:
Keep you updated on the progress of your shipment.
Provide you with the detailed shipping plan.
Send a copy of the bill of lading for your shipment.
Track the customs clearance and send an actual copy of the Entry.
Send you the summary for your reference on the charges.
How to Send Directly from Alibaba to Amazon FBA?
You can also use Alibaba to ship directly to Amazon FBA. As a B2B international trade platform, Alibaba also offers logistics services. After you order from Alibaba, you can enter to ship.alibaba.com to compare, book and manage freight.
This process is a little more complicated, but it's worth it if you want to save on shipping costs. Here's how Ship directly from Alibaba to FBA works.
Conclusion
You're at the final step of your business plan. You've researched, planned, and created a product that you know people will love.
By following our guide, you'll be able to ship your products from China to Amazon FBA quickly and efficiently, putting you one step closer to success.