10 Things to Look for in a China Logistics Provider
Jan 13, 2023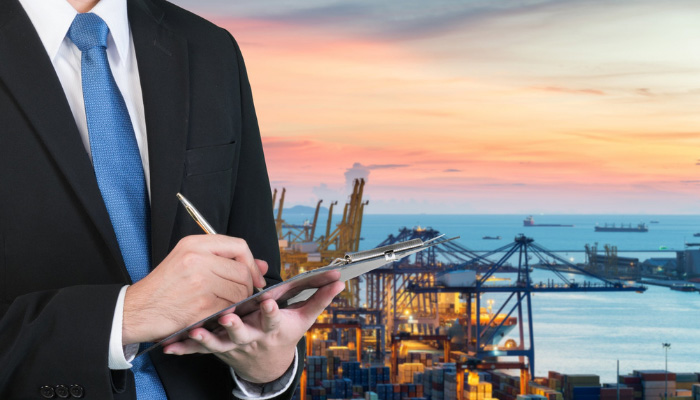 10 Things to Look for in a China Logistics Provider
Businesses nowadays are becoming busier and more occupied with a lot of transactions. This is why freight services in China cater to the transportation needs of organizations involved in the supply chain process. Some Chinese Logistics Services providers offer complete, end-to-end freight transport services from sourcing agent in china to door-to-door delivery. So…
How to Find a Reliable Logistics Provider in China?
The challenge, however, is finding a reputable logistics service provider in China. When looking for one, here are 10 essential qualities that you should know:
Well-Established
Although long years of experience is a great choice, a licensed and certified company that started with a good reputation can still be a better choice. If the logistics agency is also connected with renowned third-party businesses, it means you can trust them.
Worldwide Shipping
With a provider that operates internationally, you gain market knowledge of other parts of the world, including customs regulations and foreign trade compliance. A strong presence in global markets ensures a single point of contact throughout the process.
Choose your trustworthy and efficient China freight forwarder – ABL Logistics, to expand your global reach. Benefiting from our worldwide network of offices and contact with all major shipping lines, ABL can offer various freight solutions to deliver your cargo from China to all over the world.
Cost Effective & Time Efficient
Find a logistics service provider that you don't need to have a big budget. They will handle the warehousing for free and transportation of your goods at affordable rates.
Suppose you need fast communication and quick transporting of items; then a reliable logistics service provider will ensure that your shipment is delivered on time and in the right place.
Complete Portfolio of Logistics Services
As ABL Logistics' CEO points out: A good logistics service provider can control all the processes involved in the distribution and create efficiencies across the entire supply chain using their expertise. They can leverage cost across multiple services such as pick up from suppliers, inbound logistics, free warehousing, outbound distribution, and customs clearance, resulting in lower costs and improved safety.
If you need full supply chain support, find a freight forwarding company that can review your distribution processes and leverage its knowledge to help you reduce costs and get to market faster, like ABL Logistics.
Flexible Transport and Logistics Services
The China – Global shipping market requires logistics providers in China to facilitate the handling of larger ships, container bunching, late deliveries, and other challenging situations.
China logistics providers must not only possess the ability to navigate the port landscape but also must be able to offer flexibility and freight solutions during smooth seas and in times of trouble.
Logistics Services and Warehousing
Are you storing your product for a while or transferring, consolidating, or deconsolidating it before it reaches its final destination? You'll need a China logistics services provider with a comprehensive warehouse solution. Be sure to factor in the warehouse's proximity to the port of entry and the final customer.
Special Logistics Services
Look for a China logistics company that can further enhance your supply chain with exceptional services, e.g., storage in an overweight zone, temperature-controlled, racked or unracked space, co-packing, re-packing, labeling, etc. You will also need a logistics partner with state-of-the-art technologies that provide inventory and product tracking visibility.
Ensure your cargo's safety and security
How your logistics provider ensures the safe delivery of your shipment? A Chinese freight forwarder with a robust global transport network and great attention to detail ensures your goods are delivered quickly and safely from door to door.
Contact us today to see how ABL Logistics brings more value to your high-value transports from China to Global.
Worked with clients in your industry
Another thing to consider is whether they worked with other clients in your industry. You would prefer to find a logistics service provider that has proven knowledge in your business area. ABL Logistics notes that 3PL logistics providers must be able to adapt to customer needs and satisfy demand with best-in-class logistics service focused on cost efficiencies and superior quality.
Don't Forget to Ask them for References
Don't be afraid to call some of the China Freight Forwarder's references for feedback on their services, reputation, and delivery ability.
Some companies may fake testimonials on their site, so try to delve deeper into that research. Always ask for references from companies that use that freight forwarding company.
Conclusion:
Many businesses struggle to find the best Freight Forwarding Companies in China that provide reputable and reliable logistics services. Hopefully, the post helped you connect with the right china freight forwarding companies!